16 August, 2022
Xtrfy partners with Heroic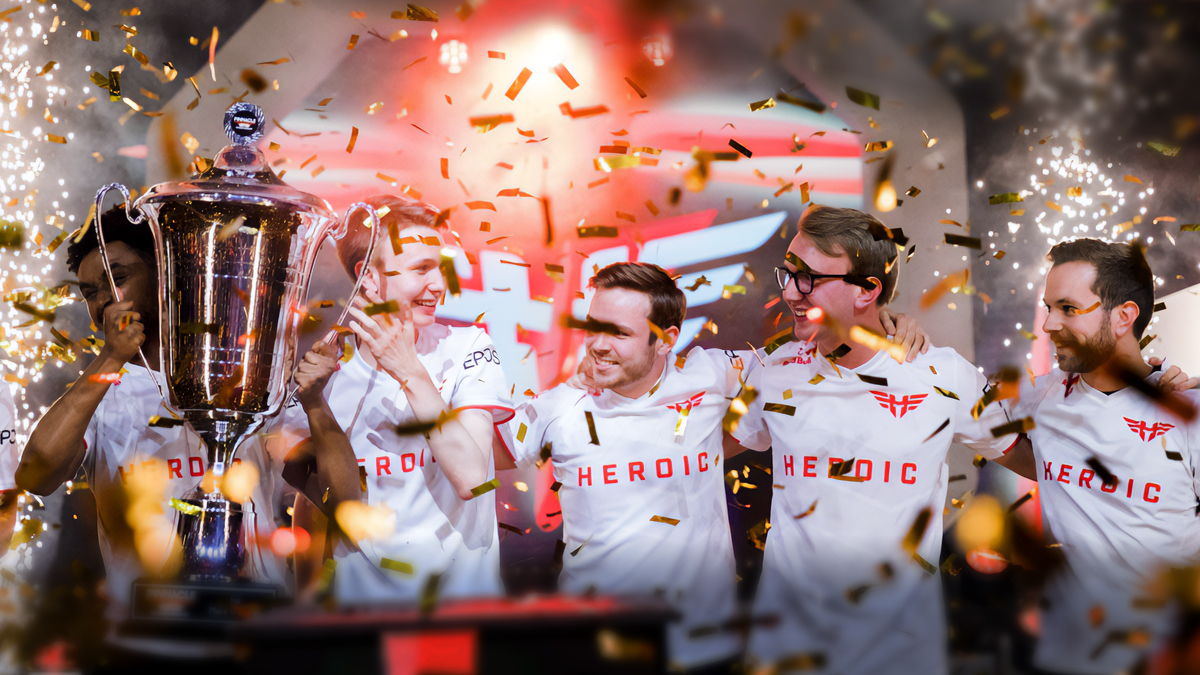 Swedish gaming gear specialists Xtrfy team up with one of the most prominent esports organizations in the Nordics, Heroic.
As top contenders globally with the number one CS:GO team in Denmark, Norwegian esports organization Heroic has rapidly grown to become a household name in the esports scene. Today, Heroic announced a partnership with Xtrfy.
"With Xtrfy we have carefully chosen a partner for mice, mousepads and keyboards that we know will provide our players with the best possible products. We know this for a fact as many of our players already use their products today. Another exciting part of the collaboration is Xtrfy's commitment to collaborate and be hands-on together with our players in order to keep developing new innovative products. I speak on behalf of the entire Heroic organization, when I say that we are thrilled about the partnership and excited about the prospect of many shared successes", says Oliver Valsgaard, Head of Esports Operations at Heroic.
Casper "cadiaN" Møller, professional CS:GO player and team captain comments on the partnership:
"I have a special connection with Xtrfy ever since I purchased my K2 keyboard 6 years ago, and I have played with it ever since. As the captain of the CS:GO team, it's important for me that the team has products that don't compromise on the performance side and that we can trust fully – we get that with Xtrfy."
Xtrfy will be supporting the players on their journey ahead, and the team will have a contributing role in the development of new products.
"We're really excited to start working with Heroic. An amazing team backed up by a great organization. Counter-Strike is where it all started for Xtrfy, so we're extra excited to be partnering with one of the most promising teams in the scene of today. Our partnership comes quite naturally as several players are already using our products, and on a personal note, I'm glad to welcome our friend Xizt back to the Xtrfy family", says Joakim Jansson, CEO of Xtrfy.
Johan Wältare, European Sales Manager at Xtrfy adds:
"Heroic has the structure and ambition to be the best team in the world, so to enter this partnership with that goal is very interesting. And since the Nordics is our home turf, it also feels great to partner with a Norwegian organization, whose CS:GO team is also at the forefront of the Danish scene. The evolution and establishment of esports in Denmark is impressive and the community is awesome. We can't wait to bring something special to all Heroic fans out there."
For business related questions, please contact Joakim Jansson, CEO at Xtrfy:
joakim.jansson@xtrfy.com, +46 768 50 56 70.
###
About Xtrfy
At Xtrfy, we make pro-level gaming gear in collaboration with some of the world's most merited players. Our products are based on well-proven technology and the most important component of all: experience. We design them from the ground up at our offices in Skåne, Sweden, and have been doing so since the start in 2013. Join us as we create the new generation of esports equipment: xtrfy.com
About Heroic
Heroic Group is a leading European esports organization headquartered in Oslo, Norway, with roots in Denmark. The company was founded to create a platform for inclusion and sense of achievement through gaming. Heroic fields pro teams at elite level in different game titles, reaching millions of viewers globally every month.
The founder, Joachim "NoobworK" Haraldsen is Norway's most profiled gamer with the goal to position Heroic among the top 10 most successful esports organizations globally. Today Heroic is present in four premier game titles: Counter-Strike: Global Offensive, Rainbow 6, PUBG and Rocket League, with players and coaches from Denmark, Norway, Sweden, Finland, UK and Bulgaria. Find out more about Heroic at heroic.gg